Setting Up and Running a Small Fruit or Vegetable Processing Enterprise
Axtell, B.; Fellows, P. et al. (eds)
---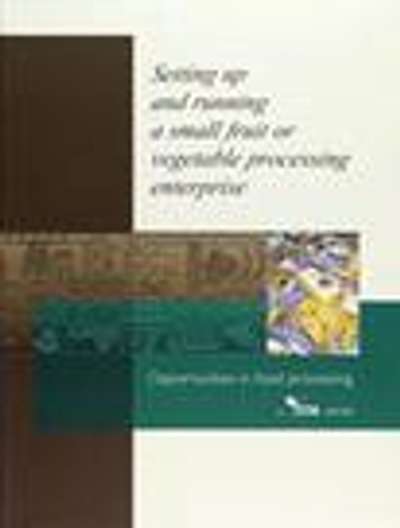 If you are interested in starting up a business, food processing offers an excellent opportunity to generate income using locally available resources. Focusing on the establishment of such a business using fruits and vegetables, this detailed and informative manual covers topics such as: products and processes (bottling, drying and picking), potential markets, equipment, facilities and quality assurance. Issues involved in the management of your business – health and safety, staffing issues, finances and business strategy – are also addressed in an easy-to-follow, practical way.
The result of collaboration between small business owners and advisers, this text provides an invaluable resource to both start-up enterprises and established entrepreneurs who wish to update and improve their businesses and profitablility.
The guide should be read along with volume 1 in the series (see 1041), which introduces aspects such as technical know-how, business skills and customer care.
Publication Details
Published: 2008
Publisher: CTA
ISBN-13: 978-92-9081-376-7