Pasajes
Mary Lee Bretz, et al.
---
This book may no longer be available in print.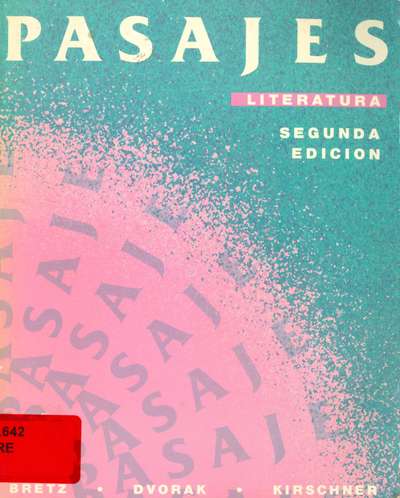 Pasajes is a complete intermediate Spanish program with five components carefully coordinated by theme and by grammar and vocabulary focus. Instructors can choose from these five components to craete a course to fit their own approach. An Instructor's Manual for the porgram is also available.
Publication Details
Published: 1987
Publisher: Random House
ISBN-10: 0394353234
Dewey Decimal: 468.642
ECHO Library: 468.642 BRE SPANISH