The Forest Underground: Hope for a Planet in Crisis NOW AVAILABLE!
---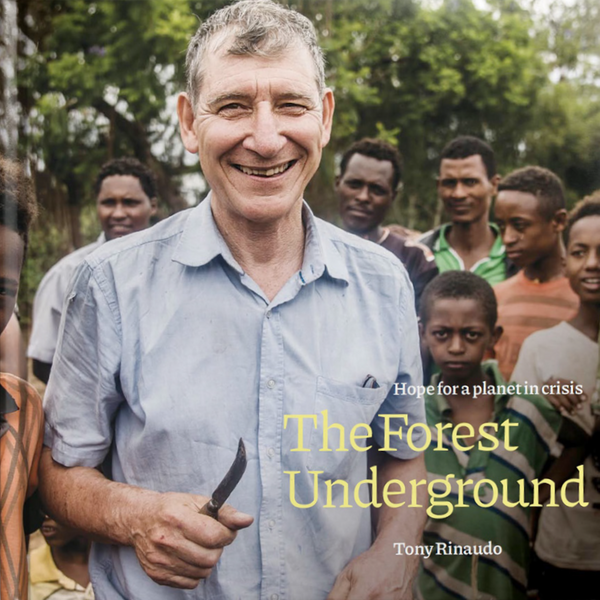 Tony Rinaudo has lived in worked in arid environments since 1981. Through his natural discovery and questioning of systems in nature, Tony pioneered Famer Managed Natural Regeneration or FMNR as a way farmers can help build soil health from the ground up! His work has impacted hundreds of thousands of lives around the world and has transformed more than 18 million hectares in 27 countries. You can read Tony's approach in ECHO Technical Note 65 (authored by Tony Rinaudo). His autobiography, The Forest Underground: Hope for a Planet in Crisis was published in April 2022 by ISCAST and is available on Amazon. It is available in Hardcover, Paperback, and Kindle.
"No research program—no matter how well funded—would have come up with this idea, because it expertly combines the subtleties of location-specific tree selection with farmer-specific opportunities and constraints."
- Richard Stirzaker, Principal Research Scientist, CSIRO, Australia's national science agency
Find out more about the book at iscast.org/tfu.