Contigo: Essentials of Spanish, Manual of Exercises and Laboratory
Irwin Stern
---
This book may no longer be available in print.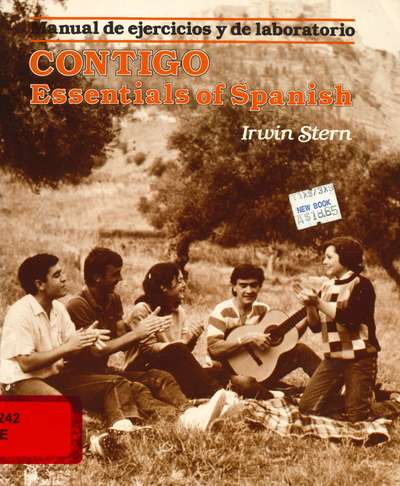 The goal of the Workbook is to review, reinforce, and enrich the grammatical points and cultural background presented in Contigo. The exercises are carefully graded in difficulty and complexity. They should be carried out according to the instructions of the instructor or when you feel that you have a complete mastery of the material in the chapter. The perforated pages allow you to turn in the lesson for correction. An answer key for the Workbook is included in the Instructor's Edition of Contigo.

Successful completion of these workbook exercises is a key step in your mastery of this level of Spanish language study.
Publication Details
Published: 1987
Publisher: Holt, Rinehart and Winston,
ISBN-10: 0030018323
Dewey Decimal: 468.242
ECHO Library: 468.242 STE SPANISH