TAKE TEN - 10 Minute Leadership Lessons For Teams
---
This book may no longer be available in print.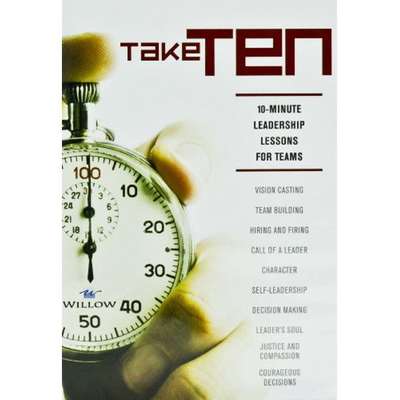 TAKE TEN - 10 Minute Leadership Lessons For Teams
Publisher: Willow Creek Association, [2011]
Media: DVD
Summary: How do good leaders like you keep getting better? By opening yourself to fresh ideas. Discussing how to apply a proven principle. Take Ten will offer all those opportunities and more.
Description: 1 disc
Publication Details
Published: 2011
Publisher: Willow Creek Association 
ECHO Library: DVD 086 STAFF