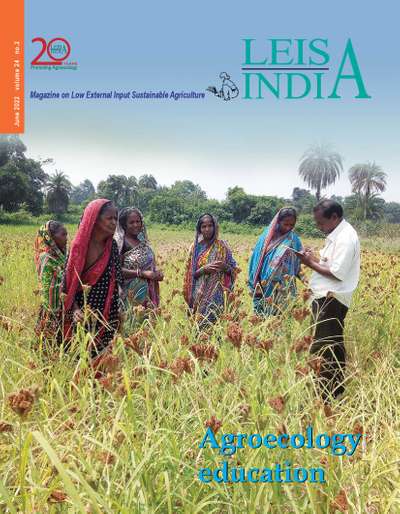 Education in any discipline needs to foster continuity and change. In applied sciences like Agriculture, Engineering, needs to be responsive to changing needs from the field. In case of agriculture, farming is pursued by rural majority, many of them illiterate too. They are the actual 'practitioners' – their role in shaping curriculum has been minimal or less distinct.
In India, Agriculture is not a new occupation. It has been practiced over centuries. India can boast of classical texts like Vrikshayurveda too. Modern agricultural sciences too backed by comprehensive curricula, robust institutions, strong extension and enthusiastic farming communities dealt with threatening food shortages. However, the over emphasis on certain approaches led to counterproductive and harmful practices; while specialisations side stepping holistic approaches. Holistic Agroecological pathway is being recognised as necessary in terms of sustainable livelihoods and ecologies, worldwide. Also, agroecology education is not just content; it is also pedagogy, alternative research paradigm and extension. Agroecological education needs to recognise and adopt necessary changes.
Focusing on how to deal with challenges, inspiring examples are being shared in this issue on all these above aspects. Use of social media and ICT tools have opened up new ways of reaching out, sharing knowledge and helping each other.
https://leisaindia.org/agroecology-education-june-2022-issue-24-2/