Spanish in the Field: Practical Spanish for Ranchers, Farmers or Vintners
Carmen Pella Clough, et al.
---
This book may no longer be available in print.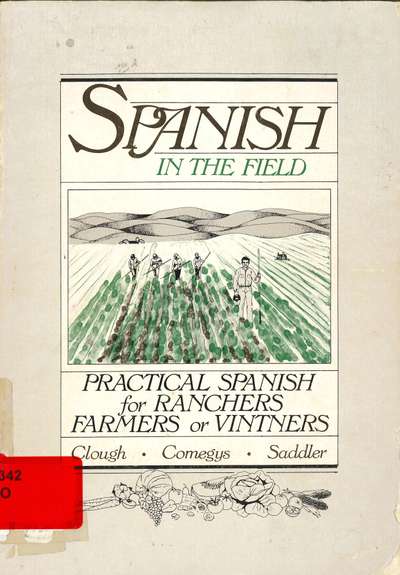 Spanish in the Field is designed to be equally useful in the field and inthe classroom. It is arranged by topics and practical situations. The phrases and vocabulary used were established by research in the field and revised by farmers, ranchers and vintners in private and university classes. This book is not a grammar text. Ordinary grammar texts and dictionaries can not aacount for the Spanish found in the fields. This book teaches the Spanish that farmworkers use, and which is attainable by first or second year Spanish students.
Publication Details
Published: 1983
Publisher: agAccess
ISBN-10: 0932857027
Dewey Decimal: 468.342
ECHO Library: 468.342 CLO SPANISH