Getting Along in Spanish
by Mario Pei and Eloy Vaquero
---
This book may no longer be available in print.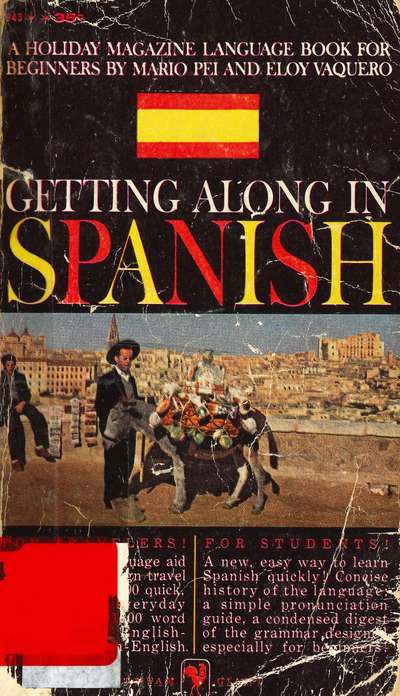 For the first time, a language book that teaches while you travel! You don't have to bone up with dictionaries, books, tutors before you go abroad! This book tells you how to get along in Spanish from the moment you set foot in Spain! It gives you the correct phrase in easy, phonectic syllabes for every word you need to deal with passports, customs, baggage, tickets, hotels, restaurants-everything and everyone right up to the time you leave for home!
And for the student....
An invaluable, quick, short course in Spanish. A time-saver for pre-exam review, a self-pronouncing list of the most-used Spanish words, and a world map of the countries where it is the principle language.
Publication Details
Published: 1957
Publisher: Bantam
Dewey Decimal: 468.24
ECHO Library: 468.24 PIE SPANISH