SAWBO videos now available here and on the ECHOcommunity mobile app in all languages
---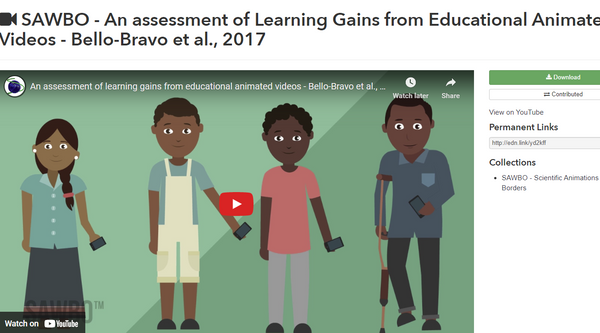 Scientific Animations Without Borders (SAWBO) transforms educational information on relevant topics such as agriculture, animal and human diseases, and women's empowerment, into easy-to-understand animations. These videos are available in a diversity of languages from around the world including Spanish, French, English, and Kiswahili.
All SAWBO animations are made freely available to anyone wishing to use them for educational purposes. Animations can be downloaded and used on computers, tablets, cell phones, TVs, and overhead projection systems.
Now, you can access all of SAWBO's videos on ECHOcommunity.org and on ECHO's mobile app! Remember that once downloaded into your library, resources can be shared with friends using your preferred sharing app or method.