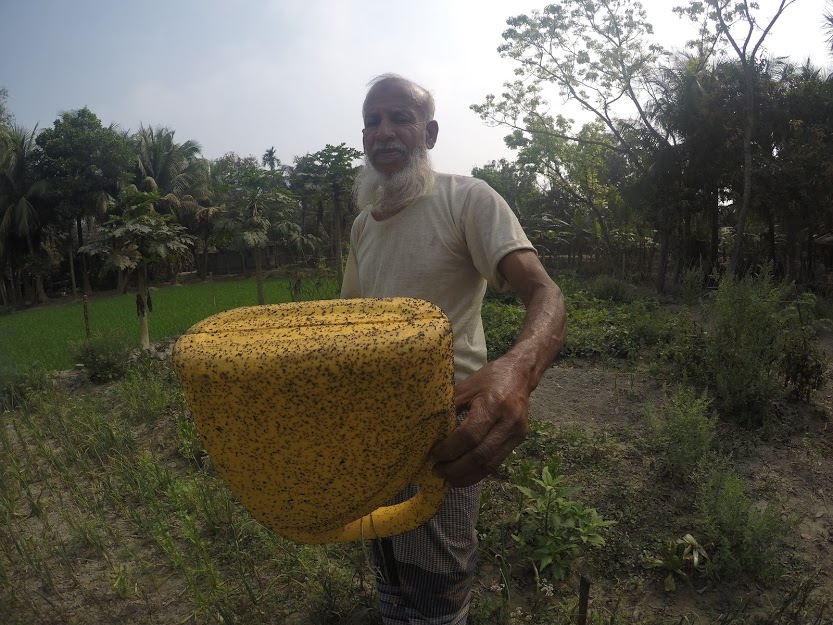 In this issue:
---
Insect Pest Management
Annie Deutsch and Stacy Swartz
Excerpt:
You can accomplish active sampling in a variety of ways. Sweep netting is one way to estimate an insect population throughout an entire field. To construct a basic sweep net from local materials, take a light-colored cloth sack, add a firm wire ring around the opening (30 to 38 cm diameter), and attach it to a stick or pole. Sweep nets work best for low-lying crops such as rice and other small grains, or non-vining beans before they flower and fruit—plants that are tough enough to handle the damage without losing fruit or too much leaf mass. Sweep nets also work best for insects that dislodge easily from the plants.