One Health and Neglected Tropical Diseases
Claire J Standley, et al.
---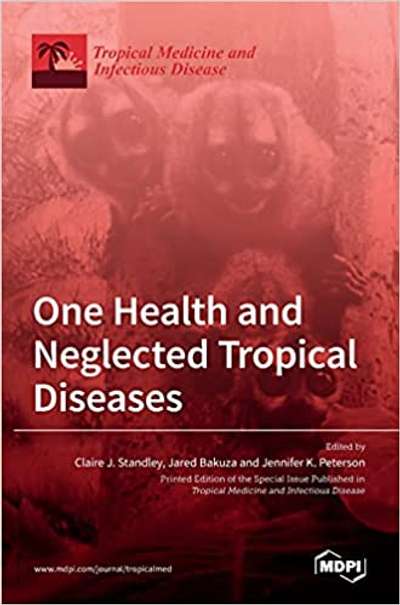 *Available as Download Only
"One Health" is defined as an approach to achieve better health outcomes for humans, animals, and the environment through collaborative and interdisciplinary efforts. The One Health framework is increasingly being applied to the management, control, and even elimination of neglected tropical diseases (NTDs), a set of infectious diseases that, collectively, affect more than one billion people across almost 150 countries.
NTDs are some of the most common infections in the world; they cause substantial morbidity and mortality, particularly in regions with little access to medical care and other resources. Although there is increasing recognition of the major public health threat presented by NTDs, the ecological complexities of their transmission continue to pose challenges for their control and elimination. Some NTDs are zoonotic, meaning that they can be transmitted between humans and animals and, as such, present obstacles for public health and veterinary services in addition to concerns for wildlife conservation. Vector-borne NTDs necessitate measures that integrate consideration of the environment into public health strategies in order to sustainably reduce disease transmission.
This book presents a collection of papers that explore various aspects of how the One Health concept is being applied to NTD control around the world, from genomics and diagnostic tools to improved surveillance and disease management. Encompassing research from Central America, the Caribbean, Asia, and sub-Saharan Africa, the collection emphasizes the diversity of NTDs as well as the critical importance of multisectoral collaboration for their control and elimination.
MDPI Book Link (available for purchase)
Publication Details
Published: 2021
Publisher: Mdpi AG
ISBN-10: 3036502866
ISBN-13: 978-3036502861