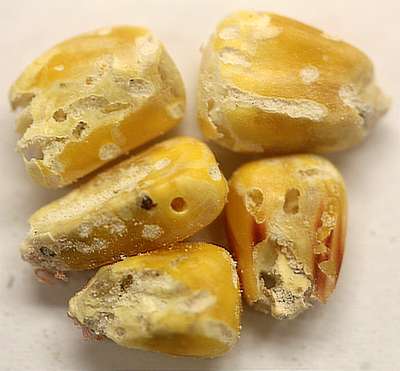 In this issue:
---
Low Oxygen Methods for Insect Control in Seeds
Tim Motis
Excerpt:
Seeds are typically stored for a time before being planted or consumed. Any insects present in that seed, if not controlled, can quickly multiply and cause significant damage. (See Image)
Many storage pests originate in the field. Seeds may appear to be free of insects at the point of harvest, but eggs and larvae from the field may still be present. Insects can also be introduced when seeds are put into previously infested seed containers or grain bins. Insect damage reduces seed germination and quality and is a major cause of post-harvest seed loss. Most insect-related postharvest seed loss is caused by various species of beetles (Order Coleoptera) and larvae of moths and butterflies (Order Lepidoptera). This article focuses on weevils, which are a specific kind of beetle.