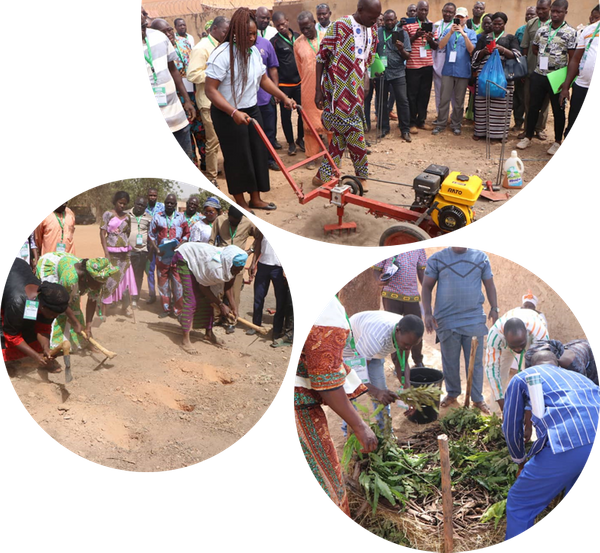 ECHO West Africa's forum on sustainable agriculture this year was themed Producing and Consuming Organic, for the benefit of 135 participants. This forum is the result of the recommendations made by the participants of the sub-regional forum which took place in September 2022.
View Presentations from the Forum
The themes of the forum were addressed in the form of panels, allowing different speakers to make presentations around the scheduled themes, before moving on to practical workshops. The first day was devoted to the theme of the manufacture and use of organic fertilizers. This allowed ECHO trainers to present four different types of organic fertilizers before doing the practice to allow participants to master the different formulas. The theme of the manufacture and use of biopesticides was presented on the second day. This day allowed the panelists of the day to communicate around four formulas of biopesticides, both in theory and in practice. Finally, on the third day, the topics covered were the Foundations For Farming (FFF) method, the "Balo" program, and above-ground techniques. Time was also given to the NGO Practica to make a presentation on the "zainer", a tool designed to facilitate the digging of sowing holes within the framework of the FFF. Before closing, several participants expressed great enthusiasm for the training received.
For two years, our region, Diapaga, has no longer been supplied with organic fertilizer because of insecurity. Through this training, ECHO offers us a new hope for a revival of our agriculture.

- Ismaël Bonzi, Forum participant