East Africa Note 7 Now Available
---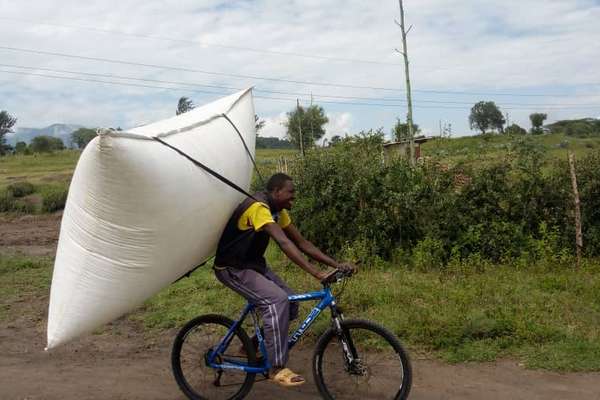 In this issue:
---
Packed Biogas in Bags: a research project
Harold Msanya
Excerpt:
Evelyn Mguo's family is a consumer of bagged biogas who participated in phase one of the research project –'Peer to peer', a business model to test the viability of retailing methane gas in portable bags, from the farm gate of a biogas digester owner for distribution/sale to a neighbor. Evelyn says,
Both charcoal and firewood are difficult to access during the rainy season. I rarely use charcoal and firewood to cook local foods such as Makukuru and Ndizi. I grew up in a family that used firewood as the only source of energy and hence I used to believe that certain local foods taste better if they are cooked using firewood. I have now used the bagged biogas for three weeks and in my opinion it is a good option. I have managed to cook all types of foods that I used to cook using LPG. One (1m³) bag lasts 3 to 4 days and if it can be obtained for Tsh 2,000 per bag, it means I will cut down the cost used for LPG and other sources by almost 50%. My only request is for the project team think about how to package it in larger quantities so that it can last longer for at least seven days or more.