Upcoming events
Kor 2021
---
Kor 28, 2021 08:00

-

Kor 30, 2021 11:00
Online Conference

,
Presented By: ECHO East Africa
Show Details

Invitation to ECHO East Africa Symposium
28th - 30th September 2021
15:00 to 18:00 East Africa Time (8:00am to 11:00am Eastern Daylight Time)
Greetings! You are cordially invited to join us for the 6th ECHO East Africa Biennial Symposium on Sustainable Agriculture and Appropriate Technologies. This year's event will be held virtually (online). We hope that you will make time to gather online with us at this very important and effective event for learning, information sharing, and networking for those working and serving in the East Africa Region
Register Here
Kori 2021
---
Kori 15, 2021 08:30

-

Kori 15, 2021 16:30
ECHO Asia Small Farm Resource Center

,

Thailand
Presented By: ECHO Asia Impact Center
Show Details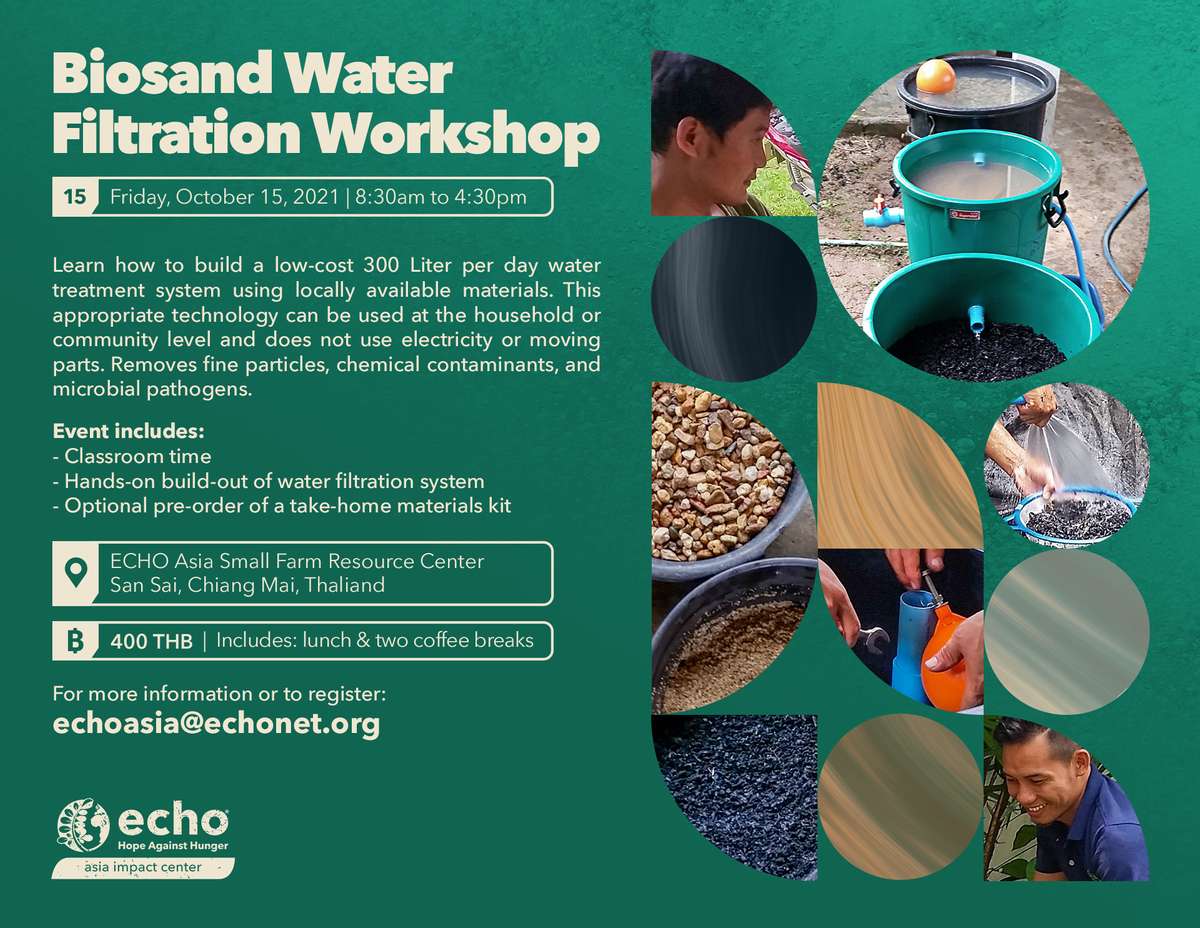 Digui Tabaski 2021
---
Digui Tabaski 16, 2021 09:00

-

Digui Tabaski 16, 2021 16:00
ONLINE - Worldwide

,
Presented By: ECHO Florida
Show Details
28th Annual Event
The 28th Annual ECHO International Agriculture conference returns this November.
Visit The Conference Website
This event was previously scheduled as an in-person event. Due to travel restrictions, we are pleased to offer this event virtually for a second year.
Register Here