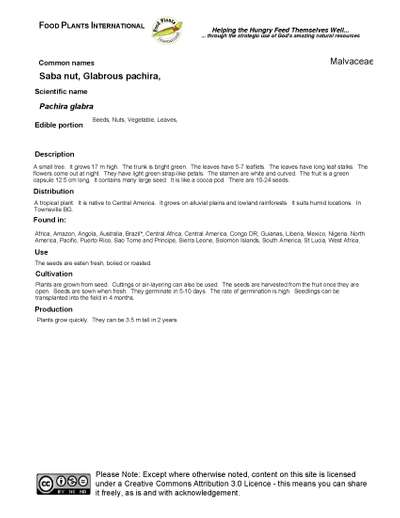 Edible Portion: Seeds, Nuts, Vegetable, Leaves
A small tree. It grows 17 m high. The trunk is bright green. The leaves have 5-7 leaflets. The leaves have long leaf stalks. The flowers come out at night. They have light green strap-like petals. The stamen are white and curved. The fruit is a green capsule 12.5 cm long. It contains many large seed. It is like a cocoa pod. There are 10-24 seeds.
A tropical plant. It is native to Central America. It grows on alluvial plains and lowland rainforests. It suits humid locations. In Townsville BG.