Moving Herds, Moving Markets: Making Markets Work for African Pastoralists
---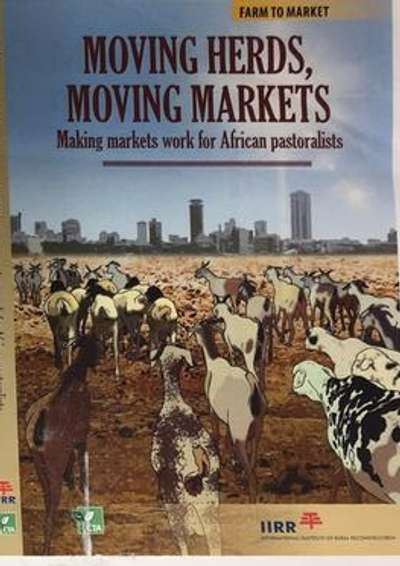 Drawing on 15 cases from nine countries this books offers some solutions to the huge challenges pastoralists encounter in trying to sell what they produce. With liberal use of tables, diagrams and illustrations, it documents impacts, good practices and lessons in the marketing of pastoralist livestock and livestock products. It depicts the problems faced by pastoralists, and shows in practical terms how governments, development projects, the private sector and pastoralists themselves can deal with these issues.
While this title focuses on pastoralists, it also discusses other actors in livestock value chains, including traders, processors such as abattoirs and dairies, and service providers such as financial institutions, advisory services, government and development organisations.
The text provides a valuable resource for anyone working in or supporting livestock value chains. It clearly identifies the key features of pastoralism in Africa and discusses better ways to ensure that pastoralists have the inputs they need. It investigates the services required for the marketing chain to function, makes recommendations for government and donor policies, and discusses best practices to improve marketing. A last chapter describes each of the cases the book draws on.
Publication Details
Published: 2013
Publisher: CTA; IIRR
ISBN-13: 978-92-9081-544-0
Dewey Decimal: 306.096
ECHO Library: 306.096 IIR