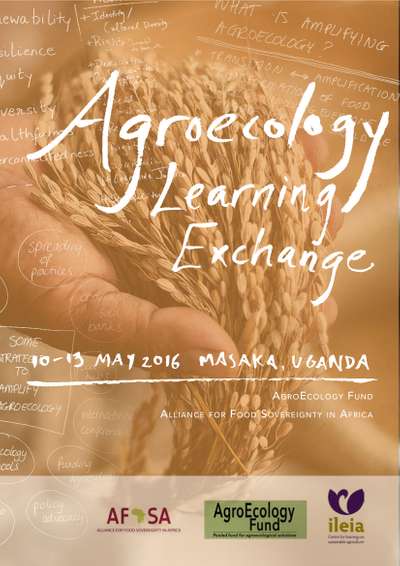 This report has been compiled by Janneke Bruil, Jessica Milgroom, Romée Marchand (all from ILEIA)
with support from Daniel Moss (AEF).
The Agroecology Learning Exchange was hosted in Uganda between May 10 and 13, 2016 by the AgroEcology Fund (AEF) and the Alliance for Food Sovereignty in Africa. This report aims to capture the proceedings as well as the rich and valuable sharing that took place at the Exchange. The editorial team is grateful to all participants in the Exchange and the AgroEcology Fund for the time, effort, creativity and other resources put into the Exchange. We look forward to continuing to grow the movement for agroecology together.