Governing tenure rights to commons : a guide to support the implementation of the voluntary guidelines on the responsible governance of tenure of land, fisheries, and forests in the context of national food security
(IASS) Institute for the Advanced Sustainability Studies
---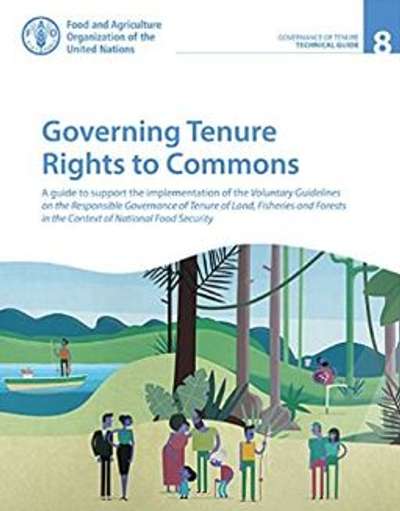 84 pp. : ill.
Governance of Tenure Technical Guide 8
[ Gift of Dr Abram Bicksler Jan 24, 2023 ]
This guide aims to support states, community-based organizations and civil society organizations, the private sector and other relevant actors to take proactive measures to implement the standards and recommendations of the Voluntary Guidelines on the Responsible Governance of Tenure of Land, Fisheries and Forests for legally recognizing and protecting tenure rights to commons and community-based governance structures. The guide offers twelve strategies in three areas of action: the legal recognition and protection of tenure rights to commons, their effective implementation by states and rights holders alike, and the support of communities to enjoy their rights.
Publication Details
Published: 2016
Publisher: Rome : FAO (Food and Agriculture Organization of the United Nations)
ISBN-10: 9251094837
ISBN-13: 978-9251094839
Dewey Decimal: 346.043
ECHO Library: 346.043 IAS