Transcultural Competence : Navigating Cultural Differences in the Global Community
Glover, Jerry ; Harris L. Friedman
---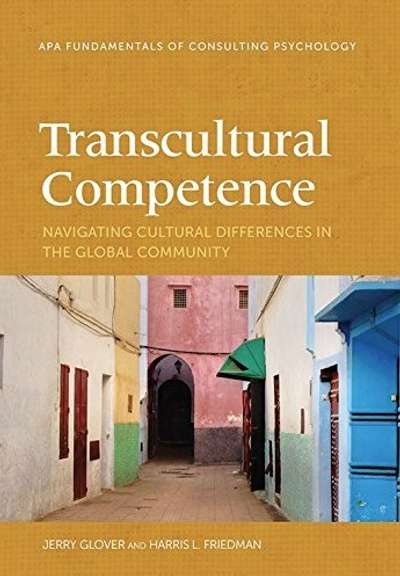 part of the Fundamentals of Consulting Psychology Series
Functioning successfully within different cultures can be a struggle for many professionals and, as the world changes, it's become clear that dealing with other cultures, both domestic and international, requires competence in both identifying and transcending cultural boundaries.
In this highly approachable volume, the authors provide a robust framework for addressing cultural conflicts within organizations not just for practitioners in the field of consulting and organizational psychology, but for a broad spectrum of professionals, executives, and community leaders.
Drawing on case studies that illustrate commonly encountered cultural dilemmas in a variety of practice areas, the authors present applications, assessments, and intervention approaches that are prerequisites for gaining transcultural competence, whether as a consultant, organizational leader, or professional in any number of fields dealing with diversity and globalization.
Four steps for identifying and managing cultural dilemmas are described: recognizing, respecting, reconciling, and realizing cultural differences. The authors ably expand on these concepts with real-world examples from their practice — from corporate struggles with native pacific islanders to functioning within the complicated traditions of Native American reservations.
The concept of "cultural traps" associated with often subtle ethnocentric assumptions, and how to avoid them, makes Transcultural Competence an invaluable resource. Using examples from history and from modern day dilemmas, the authors present clear rules for identifying these traps and instruct the reader on how best to seek exits and solutions in order to thrive in our current global era.
164 pp
Publication Details
Published: 2015
Publisher: Washinton, D.C. : American Psychological Association
ISBN-13: 978-1-4338-1945-2
Dewey Decimal: 303.482
ECHO Library: 303.482 GLO